Sampson Tee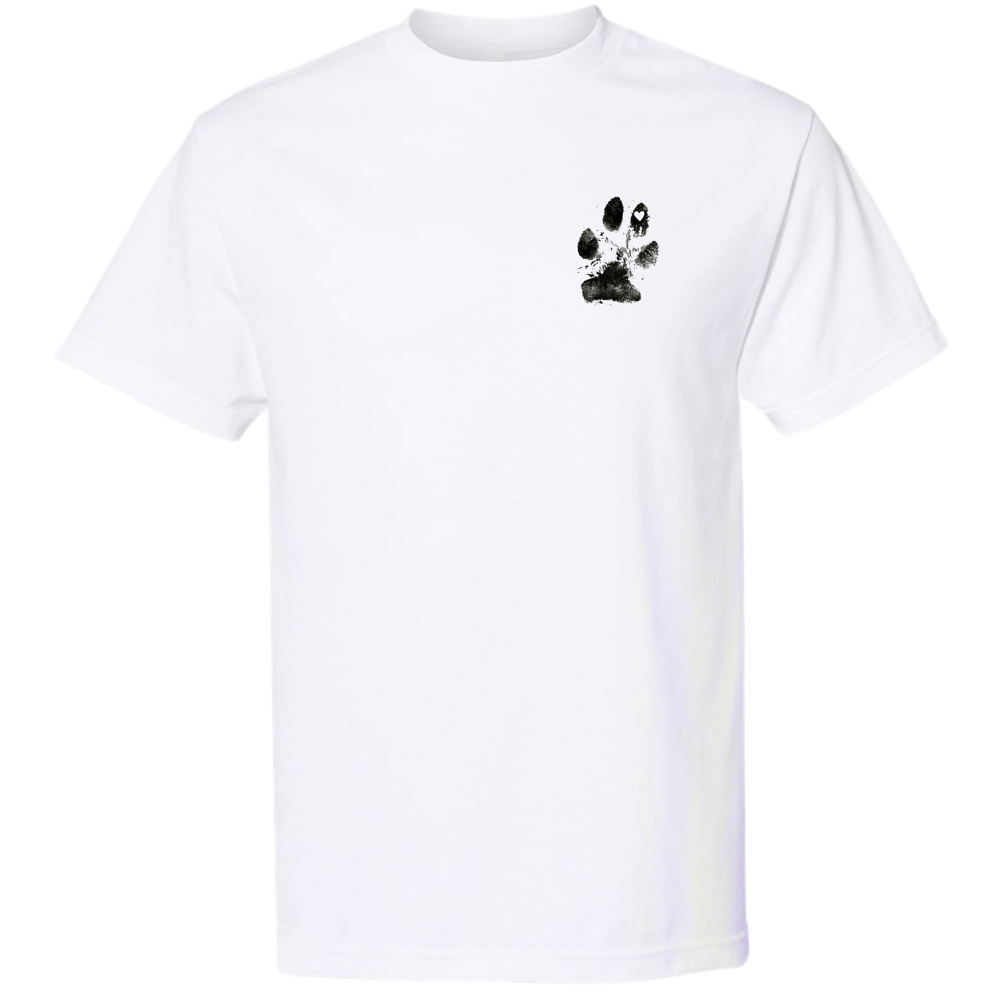 - 100% of the proceeds from this shirt will be donated to Sampson, the beloved four legged son of Elijah Akerley and Renette Hammer. Sampson recently took a spill on his daily walk that left him with a torn ACL. The hefty expense of Sampson's surgery has set Elijah and Renette back financially, forcing them to team up and get creative. This is the result. The original portrait was designed by Renette, screen printed by Elijah, and signed by Sampson himself. Only 105 ever made.
- 100% Cotton
- Sticker pack included
- Free shipping in U.S.A.